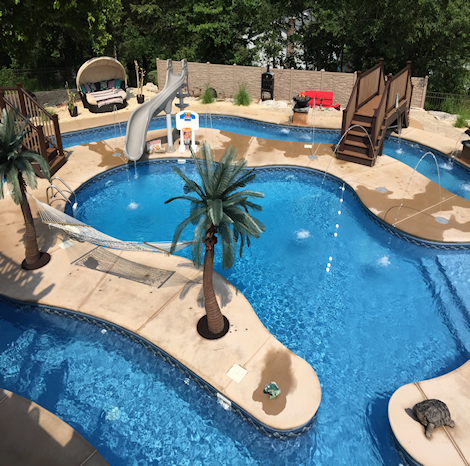 After 30 years in the business, one thing is certain-American Pools and Spas knows pools.
Whether you are seeking an above-ground pool, in-ground pool or spa, our staff will be at your fingertips.

Why buy a pool or spa from American Pools and Spas? It's simple. We take care of our customers. We treat you with respect, work within your budget, are available 7 days a week and install start to finish. Plus, we service all warranties in a timely manner. Come in and visit our grand showroom where you can see it before you buy it.


American Pools and Spas has a great display of pools, spas and gazebos-the perfect addition to any home. Shop our large selection of pool accessories, toys and supplies. We house the best pool filter department in the valley and have computerized water testing to ensure you choose the right chemicals. Looking to purchase a new in ground pool, above ground pool, spa or gazebo and live in the Lehigh Valley, Carbon, Monroe county, Pa. or New Jersey, think American Pools and Spas. Why go anywhere else? Shop American Pools and Spas for quality, affordability and experience.
STORE HOURS
IN SEASON
(April to the end of August)
Monday thru Friday 9:00 am to 7:00 pm
Saturday - 9:00 am to 6:00 pm
Sunday - 10:00 am to 5:00 pm
OFF SEASON
(September to the end of March)
Monday thru Friday 10:00 am to 7:00 pm
Saturday - 10:00 am to 5:30 pm
Sunday - 11:00 am to 4:30 pm