OUR STORY
Strong Spas is a global leader in the spa industry and one of the largest spa manufacturers in the world. Every affordable luxury spa is proudly custom-built in one of our facilities in Pennsylvania.


THE STRONG SPAS WAY
Innovative Design - It's a vision for something superior. We lead the industry in innovative design because it's in our DNA to never settle and rest on yesterday's success. We imagine tomorrow's revolutionary possibilities for our spas. Every day.

Brilliant Engineering - It's where engineering meets transcendence. Our concept of engineering is combining imaginative artistry with the audacity of technological transformation. We believe that what might be is absolutely attainable. And we don't rest until we get there.


---
INNOVATION
The act or process of introducing new ideas, devices or methods. - We never stop imagining something better. We never stop refining and improving that next generation of hot tub. We never stop creating, designing and building. That's innovation.

---
DURABILITY
The ability to withstand wear, pressure or damage. The ability to withstand wear and damage is the essence of durability. We also believe durability combines resiliency and security. It boils down to this. We make things to last. For a very long time.

---
HELLO, DURA-SHIELD [the first true hardcover system]
PROUDLY MADE IN THE U.S.A. DURA-SHIELD™ Strong Spas has answered the call for a longer lasting spa. Thanks to the brilliant innovation of the DURA-SHIELD™, Strong Spas' HardCover model is the best in its class for durability. The DURA-SHIELD™ uses patented technology to create a true HardCover molded hollow from durable resin, then it's filled with proprietary foam to protect against harsh environments and provide energy-saving heat retention.

Combining resilience with security, strength with beauty, the HardCover model requires very little maintenance and is built to last.


---
TRANQUILITY
The quality or state of being tranquil; calm. If quiet is turning down the noise around you, then tranquility is turning up the peace inside you. We think of a soak in a Strong Spas hot tub as a place where you can recalibrate at the intersection of calm, quiet, still and peace. To find tranquility.


---
ONE SPA. MANY MOMENTS.
It's all about perspective. We create the Strong Spas. You create the memories. For us, the big picture is condensed down to one thing: Ensuring that our familty of Strong Spas owners experience unsurpassed satisfaction and contentment.

That plays out in the belief that some things can't be mass produced. We pay attention to details, even the tiniest of ones. Because our ironclad commitment to quality isn't negotiable and is reflected in our satisfied customers and high consumer product and owner ratings.

Our commitment to quality is why we handcraft our Strong Spas hot tubs in the nine separate phases of our manufacturing plant in Northumberland, PA. It's a pledge backed in writing - literally.


Our commitment is why we are devoted to continual refinement of out hot tubs, striving for higher efficiencies, improved performance and superior comfort. This commitment to quality is also why we are obsessed by innovation. That passion is best epitomized with DURA-SHIELD, the radical hardcover system that's the first patented, integrated hot tub cover in the affordable luxury spa industry.
---
A Strong spas owner understands how priceless moments lead to lifelong memories.
BEING ALONE
We live in a time when we're all working harder and harder and are "connected" for seemingly 24 hours a day. As a Strong Spas owner you can take some time for yourself to decompress, relax and enjoy the peace.

FAMILY
As a Strong Spas owner, we make it easy to do something enjoyable with your spouse, kids, or even the whole family. Revel in actual face time with your family and make the connections and memories that last a lifetime.

FRIENDS
You have friends, right? Well there's your special occasion as a Strong Spas owner. Invite your friends over anytime and make the moments with them special occasions that are priceless.

TOGETHER
Relationships take time and Strong Spas give you a reason to spend time together. Whether you're just starting out or enjoying decades together, we help put the magic and memories in your relationships.

FITNESS
For those who are active, a soak in a Strong Spas hot tub is restorative and therapeutic. The hot water helps deliver heat that can promote temporary pain relief from exercising. And the natural buoyancy of the water reduces the strain on your joints. Not to mention how relaxing it is to soak those aching joints and tense muscles after a stressful day of work.

WELLNESS
A Strong Spa hot tub has jets delivering focused streams of water packing warm air that act as a therapeutic massage. And you control the pressure of the flow and intensity of the massage. The varying nozzles, pressures, configurations and quantities are expertly designed with the body in mind. Whether it's the neck, back, spine, wrists, calves, feet or arms, a Strong Spas hot tub's jets act as a trained masseuse to soothe muscles any time you need relief.

MEDICAL BENEFITS
The lasting effects of soaking in Strong Spas hot tub include: Back Pain, Weight Loss and Diabetes, Arthritis, Cardiovascular Health and Improved Sleep.

---
---
WARRANTY
Maybe we're old school. You know, the kind of company that isn't afraid to back up the quality of our hot tubs with industry-leading warranties that we really honor.

Sure, our Strong Spas hot tubs are handcrafted right here in America at our facilities in Pennsylvania, which is an assurance of a high-quality product. Yes, we adhere to strict consumer and environmental standards in the manufacture of our hot tubs. And without a doubt we assemble the most durable system - HardCover, base and even the cabinets in the spa industry.

We also have 100 quality checks in place before we ship our hot tubs to our customers. Plus, we test our products to the highest of regulatory standards.

What sets us apart though, is we believe in what we're doing and we aren't afraid to back that up. We offer an "industry-first" 90-day Customer Satisfaction Guarantee/Return Policy and we offer a lifetime prorated warranty on our revolutionary HardCover system. We believe in what we're building. And we're not afraid to put it in writing.
---
---
ULTRA-STRONG CoverLifter
We're pretty sure you never have to think twice about opening your car door. It's pretty easy, right? Welcome to our Ultra-Strong CoverLifter. It's pretty much like opening a car door - except on a spa. The way we look at it, let our technology and covers do the heavy lifting so you don't have to. Just focus on the important stuff, like enjoying a soothing, recharging soak in our spa.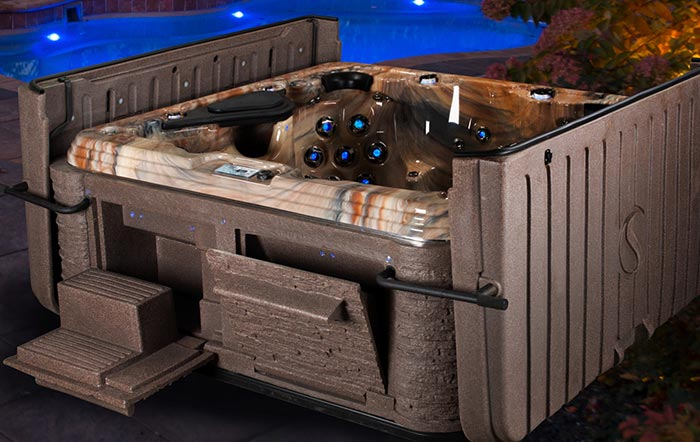 ---
LED Air Controls
Easy to use and instant satisfaction is the best way we can think of how to describe our LED Air Controls.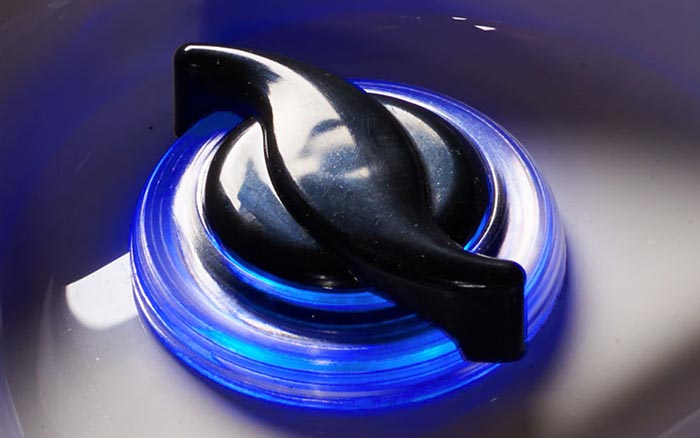 ---
MP3 Bluetooth
A marine-grade Bluetooth sound system with subwoofer and 2 topside speakers plus 2 exterior cabinet speakers in the shell. Play what you want, how loud or soft you want while you luxuriate.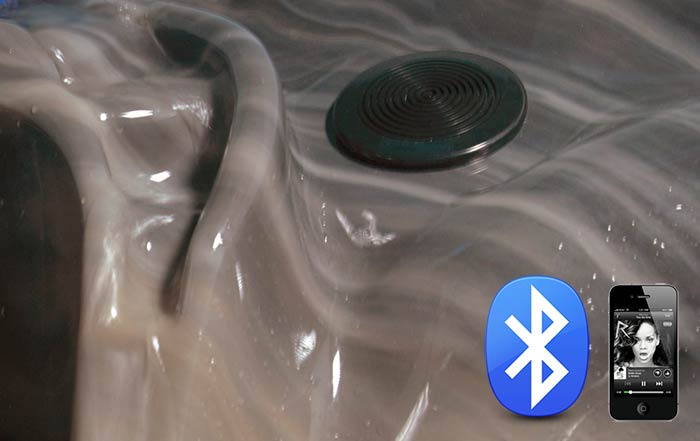 ---
Lounger
Our Strong Spas lounger model, the Madrid, features ergonomically-inspired seating for 5-6 people. With the lounger, think contoured comfort that naturally puts you in position - literally - to relax and enjoy the hydrotherapy of a Strong Spas hot tub or spa.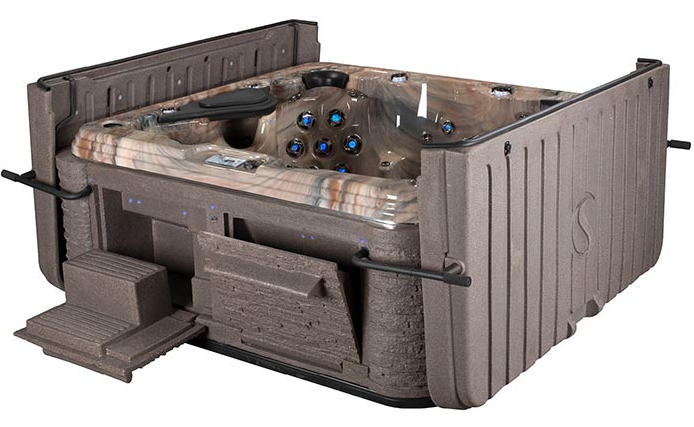 ---
LED Water Columns
There's just something relaxing about watching our LED Water Column Shooter. You'll just have to trust us on this one.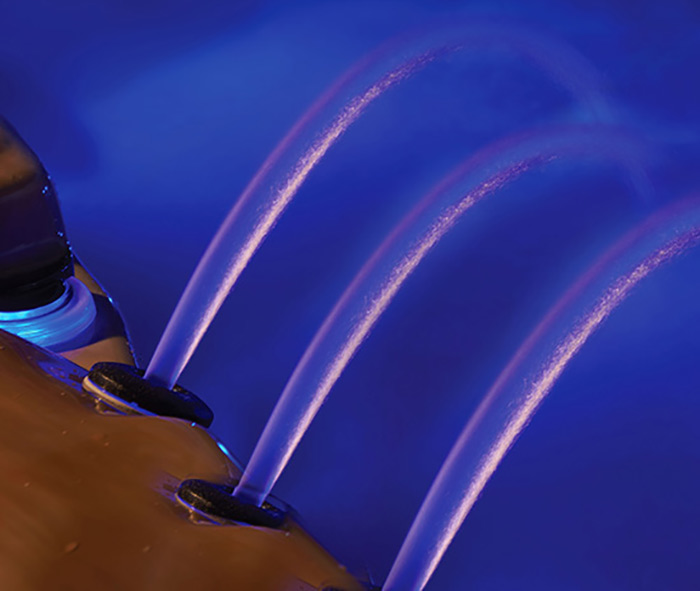 ---
Neck Jets
Your neck works too hard all day not to be shown some love with our therapeutic neck jets. It's immediate relief and your neck will thank us.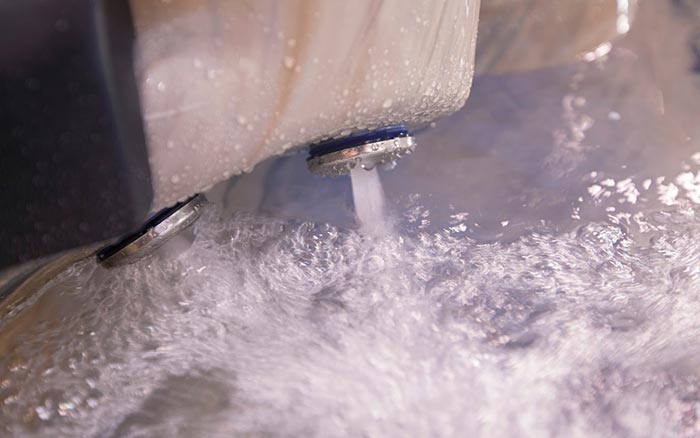 ---
Step and Towel
With the Step and Towel feature, you really can have it all! Feel comfortable, safe and secure with our fold-away step system while keeping your towels dry and ready.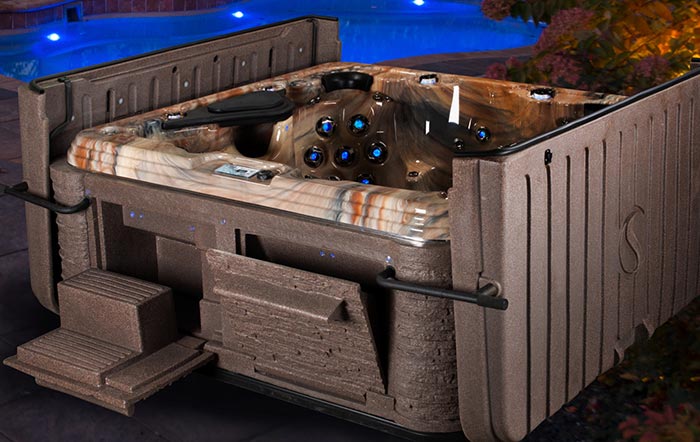 ---
Custom-Molded Waterfall
What's better than Strong Spas' Custom-Molded Waterfall?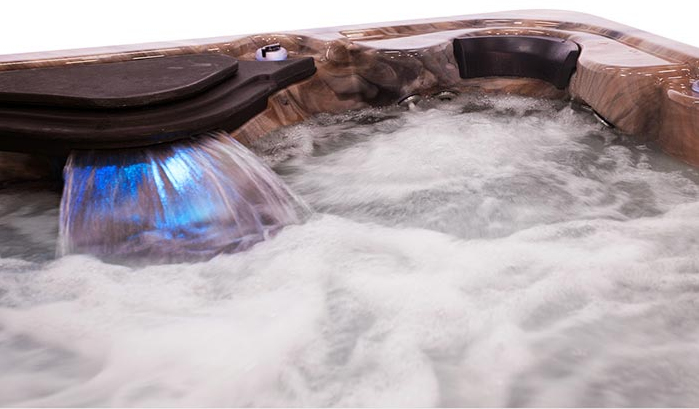 ---
LED Two Tone Jet
Amp up the cool factor for you and your loved ones with our mesmerizing LED Two-Tone Jet.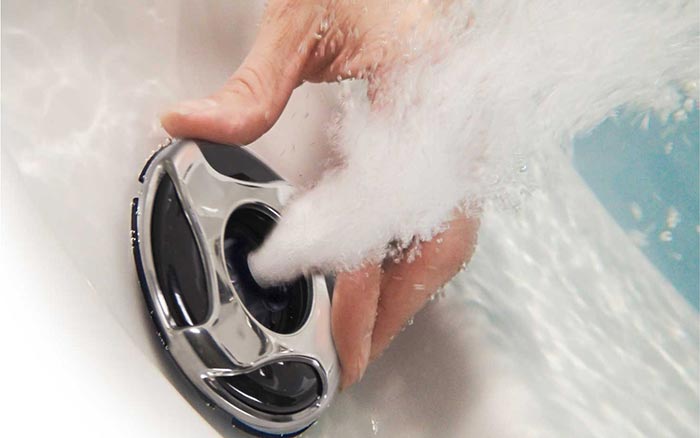 ---
Exterior LED Lights
We really know how to raise the bar on sophistication with our exterior LED lights.